A man who found a lost dog on his way to an event put the dog in the show, and the dog ended up winning a rosette for best in show.
The owners of Bonnie, who is five years old and lives in Bolney, West Sussex, became concerned on Sunday when they discovered that she had wandered away from home.
Later on that day, while John Wilmer was driving his two dogs to a show in Felbridge, he came across her standing by the side of the road.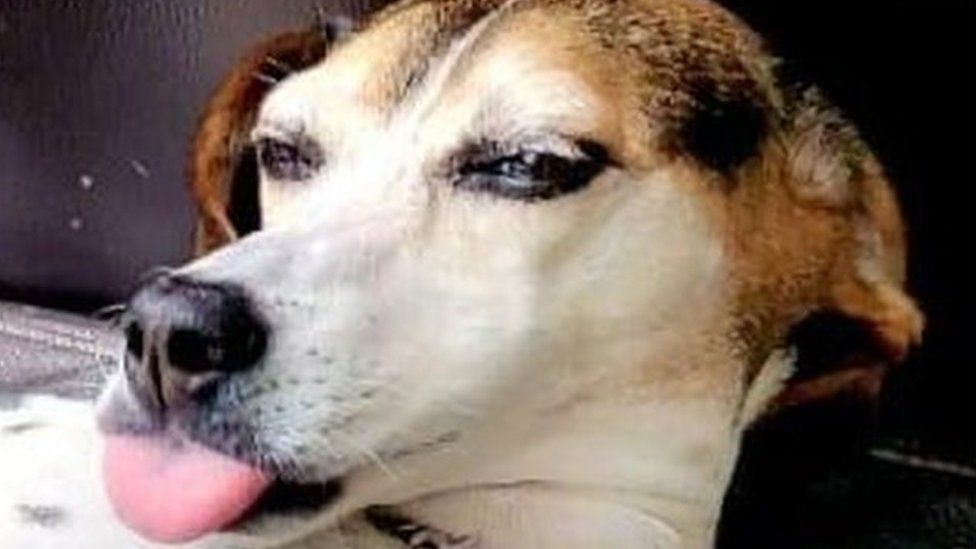 He remarked, "She was such a lovely dog, I thought it'd be good to enter her." after the beagle-cross finished in third place in her category.
He continued, "I was in a bit of a rush to get there when we found Bonnie and put her in the car. "
Before accompanying her to the show, I communicated with her via Facebook by posting a message.
When Bonnie went missing, her family immediately began looking for her everywhere they could, including in the local neighbourhood and on social media.
Her owner, Paula Closier, expressed her happiness and relief, saying: "We are overjoyed to hear that not only is she healthy and unharmed, but that she also triumphed. This is not anything that could be made up."
She went on to say that "Due to the proximity of our home to a major thoroughfare, we were in a state of panic. When Bonnie was a stray dog, our biggest concern was that she wouldn't remember where she lived or how to get back home."
After being found by a charitable organisation and saved from a life of homelessness on the streets of Crete, Bonnie was adopted by the Closier family four years ago.
Ms Closier continued: "She has accomplished so much in her life. When John brought her back to us wearing a rosette, none of us could believe what we were seeing. It's very bad that she didn't win first place in the competition."